Craig Davis – Clean Green Fast
&

Impossible Foods: It's good to be green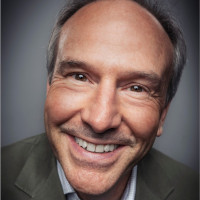 Craig Davis is here to offer advice for brands and green issues. He should know, he helped launch Tesla, he's the Euro standard-bearer for Impossible Foods and he has his own green consulting firm that has the ear of world leaders.
So this is no 'finger in the air' advice.
Simply put, if you or your company are intent on doing the right thing for our planet, then you need to listen to this.




In this episode, we discuss:
🌍 What Germany Learned from the pandemic
🌍 How to create a single source of truth for green issues
🌍 The differences between Vegan and plant-based foods
🌍 Can marketing save the World?
🌍 Is Dieselgate over?
🌍 What IS a clean fuel?
🌍 Marketing's role in teaching green issues
🌍 How to incentivize planet-friendly behaviour
🌍 Self-owning cars (yes, owning)