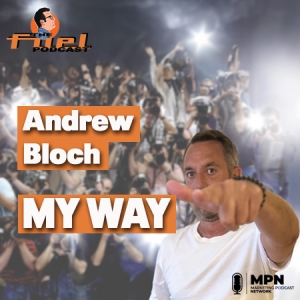 Andrew Bloch is one of the PR industry's most well-known stars. After fate sent him as a student through the doors of Lynne Franks PR, probably the coolest and most famous PR agency of the 90s, Andrew developed an instinct for building relationships with brands and companies that were going places.
Co-founding his own PR agency at the start of the century, Frank PR went on to become the standard by which all other PR agencies were judged.
Frank PR has been responsible for some of the most iconic public relations campaigns of the last two decades, working with clients like Nickelodeon, comparethemarket.com, Burger King, Coca-Cola  and many other household and consumer brands to become the first PR agency to be crowned "Marketing's PR Agency of the Year" three times.
Simply put Andrew and fellow co-founder Graham Goodkind built Frank into a powerhouse PR agency, literally beating off clients with a stick because it was the agency to work with. In 2007, Frank was sold to the listed Australian marketing services group, Enero in a multi-million pound deal, and more recently taken private again in an MBO.
And then suddenly, after 20 years, Andrew announced he was stepping back and moving into a NED role at the agency, to take another path and find the time to explore new entrepreneurial opportunities.
One of the most fascinating men in PR opens up about his career, his creativity, mental health, working with A-list celebrities, his ambitions and plans as he now finds himself matching clients with agencies through his work at AAR and also advising agencies in the marketing services space on M&A strategies through his work with PCB Partners.
You don't often get a chance to listen to this much great PR advice in one sitting as we cover a range of subjects including PR industry growth trends, the PR agencies Andrew admires the most, Life with Lord Alan Sugar, great PR clients, the anatomy of an M&A deal, the joys of ruthless efficiency and what happens when influencer deals blow up in your face.
Podcast: Play in new window | Download (Duration: 2:00:03 — 164.9MB)
Subscribe: Google Podcasts | Spotify | Amazon Music | Android | Pandora | Stitcher