John Caswell: No More Heroes – the new model agency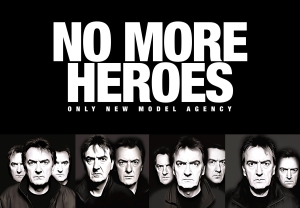 New technology such as AI, remote working services and team-working software allows independent premium talent to compete with big monolithic agencies.
Premium talent also knows that many of today's creative and advertising agencies are responding to briefs that won't fix the company's problems.
John Caswell is premium talent.
A youthful veteran of the advertising industry, John now spends his time as a confidential creative advisor to big global corporations.
His experience means that he can address all sorts of unique business problems with a myriad of creative solutions, from advertising, brand and eCommerce, to artificial intelligence, content and digital marketing.
John understands that any company set up for success today is doomed to fail in the future. He knows that the winners are the companies that set themselves up for success in the next 5-10 years and he helps them get there.
This strategy includes advertising and creative agencies.
What does a visionary agency look like?
What does a visionary CMO need to succeed?
This is a fascinating interview with a man who provides solutions for tomorrow's leaders.
Podcast: Play in new window | Download (Duration: 1:17:52 — 107.0MB)
Subscribe: Google Podcasts | Spotify | Amazon Music | Android | Pandora | Stitcher