Bonus episode: A Very Grubby Christmas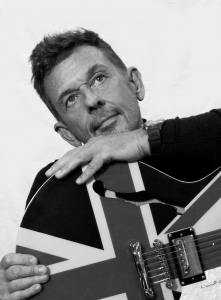 Warning the first word of this show is a swear word.
We've got games! We've got music! We've got opinions and we've got insight. Everything you normally get at an agency Christmas party, but with a special guest appearance from this year's Santa – Paul Grubb. He showed up for our classic 100th episode and now, live from Singapore, he's back.
Paul tells us all about Christmas in Thailand, about using AI for creative concept work and EV adoption in Asia.
Along with that, we discuss what Pantone actually does, what Paul got away with in the 90s, bands named after sex stuff, is pasta male or female, how to talk to a celebrity, Red Hot Chilli Peppers' new fridge, Noddy Holder the Grinch and Paul's New Year wish for the advertising industry.
Paul tells us about Dave Trott's milk bottle wisdom and pays a fantastic tribute to the recently retired Peter Souter.
We play Monopoly, Trivial Pursuit and Scrabble as well as a wonderful karaoke tune, and we finally get to recreate Paul's encounter with rock god David Bowie!
This episode was recorded in December 2022. Any Tesla, Twitter, Conservative Government, England and the World Cup, Joe Biden & Donald Trump references may be outdated if you're listening in February 2023.
If you love marketing, if you're passionate about brands and the science behind driving up sales using creativity, business development and strategy, then all your listening needs can be found at The Marketing Podcast Network www.marketingpodcasts.net
From all of us in the team that brings you our sponsor,
From our technical and digital team (not this web site) at www.quijibodesign.com
Happy Holidays!
However you celebrate the back half of December, we hope that you stay safe and remember  those who are less so.
Here's to hope for the beginning of a wonderful new focus for business in 2023; better, fairer, more sustainable and something we can be proud to pass on to the next generation.
Podcast: Play in new window | Download (Duration: 1:24:57 — 116.7MB)
Subscribe: Google Podcasts | Spotify | Amazon Music | Android | Pandora | Stitcher