Rachel Konrad – The Queen of green: How humans can avoid extinction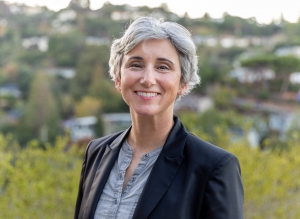 Like Donald Trump after an FBI raid, the climate deniers' argument keeps changing. Rachel Konrad stands on the battlements for our planet and challenges the fossil fuel companies and the intensive farming lobby every day. Hailing from Motown itself – Detroit to become one of Silicon Valley's leading tech evangelists, Rachel knows only too well the environmental catastrophe we face and she's leading the charge to help educate us and show us that marketing can be used as a force for good as well as bad.
In this show, Rachel walks us through her journey to enlightenment and explains how the powerful lobbyists for the meat industry and the fossil fuel industry have hijacked the narrative to benefit their bottom line.
The answer is actually very simple and all it needs is a common-sense, bullshit-free perspective. Rachel is pretty much the ambassador for common sense and straight-talking, so watch out for some hard truths and uncomfortable facts.
Being disruptive is destructive and it comes with its own challenges. Rachel's job as Chief Brand Officer at The Production Board, a unique venture foundry created by Dave Friedberg focused on businesses that reverse global warming and improve human health stands at the vanguard of the green tech movement.
In this show Rachel also outlines the 3 leading factors for successful plant-based food marketing and why having a moral righteousness is critical if companies want to avoid greenwashing claims. She also spills the beans on Elon Musk's work ethic and provides the perfect response to anyone who tells her to calm down.
Podcast: Play in new window | Download (Duration: 1:41:10 — 139.0MB)
Subscribe: Google Podcasts | Spotify | Amazon Music | Android | Pandora | Stitcher