Episode 27: Jeremy Davies – Connecting people by design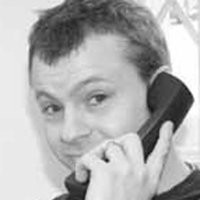 Don't think he takes new business lightly. Jeremy Davies is one of the UK's most accomplished new business practitioners and it should be noted he's also a gifted comedian too. Is there a link? Jeremy gives us all a lesson in how to improve our pitching.
Also Jeremy Davies explains the link between punchlines and benefits.
Let's face it. This is Jeremy's episode…