Graham Fink: Effortlessly Creative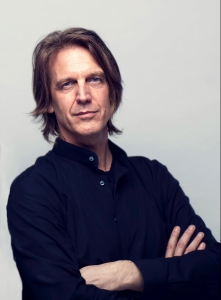 Strap in for a real advertising masterclass from one of the industry's greats! Graham Fink.
One of the advertising world's greatest and most awarded creatives, sits down for a marathon interview about his life, his work and his ongoing quest for new creative outlets.
How hands are less-efficient art tools, the inspiration of theology, the art of creativity, how to find inspiration, dealing with critics, the ethics of cigarette advertising, green washing, Dave Trott, distraction, humor, curiosity, the stories behind some of Britain's most legendary advertising campaigns, how art directors work.


Name checks for:
Tony Brignell
Neil Godfrey
Alex Taylor
Rosie Arnold
Paul Arden
Andy Law
Tom Carty
Dave Trott
Advice from Malcolm McLaren, how many ideas per day? imposter syndrome, the creativity of George Best, why Apocalypse Now is one of the world's best movies, surveillance advertising and the lost art of media buying, Artificial Intelligence, can robots work in the Art Department? Digital Colonialism, postcard art and lots more.
Podcast: Play in new window | Download (Duration: 2:14:40 — 185.0MB)
Subscribe: Google Podcasts | Spotify | Amazon Music | Android | Pandora | Stitcher | RSS