Paul Grubb: The Man Who Sold The World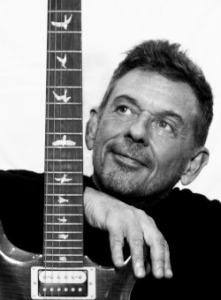 Paul Grubb literally emerged from the rubble of a building site in Sheffield and was the first hire that the legendary Dave Trott made when he started Gold Greenless Trott in 1980 with Mike Greenless and Mike Gold. GGT went on to be named The Most Creative Agency In The World and soon became a rebel with a cause in Ad land, bringing a unique twist on the world of advertising, thanks largely to Paul's approach.
Constant reinvention is a driving force behind Paul's work and he went on to co-found DFGW Duckworth Finn Grubb Waters which throughout the 90s and early 00s was one of London's most successful creative independent agencies.
Living in Bangkok, Paul now oversees the ASEAN creative work for the Ford Motor Company at WPP.
This is a 'Super-show' best consumed in one go, but even if you so hit the pause button, please listen all the way through because Paul is a gold mine of insight and advice for growing agencies. There's also some great stories from the early days of his career!
AND – this was unplugged, unrehearsed and ad-libbed.
Nuff said?
Bring it on