Ian Murray – House 51: Uncovering the hard truths Pt2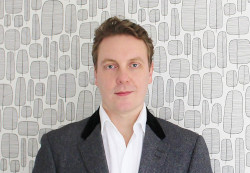 Ian Murray – the research genius behind 'Gut Instinct', 'The Empathy Delusion' and 'The Aspiration Window', spills the beans on one of his biggest clients – LinkedIn.
In part 2 of our interview marathon, Ian explains how LinkedIn has ambitions to transform into a virtual representation of the modern working environment. He describes how the platform manages to cope with all the different working ethics around the world and the company's CMO – Melissa Selcher (https://www.linkedin.com/in/mselcher/) wants to create a 'safe space' for all its members.
Ian also describes how human biases manifest when it comes to sharing money in the 'Dictator Game'.


In this show, we discuss:
LinkedIn's transformation
How to build a sense of community
The art of asking questions
David Ogilvy's views on research
behavioural research
How to gamify questions to get the right answers
Podcast: Play in new window | Download (Duration: 40:13 — 55.3MB)
Subscribe: Google Podcasts | Spotify | Amazon Music | Android | Pandora | Stitcher