Matt Brown: Building a scalable sales business for hi-tech clients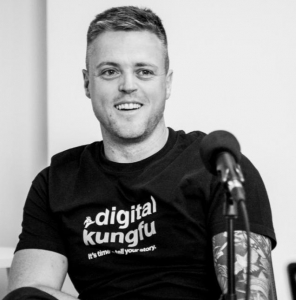 In this special edition of Fuel, Matt Brown, #1 Amazon best selling author of Your Inner Game, CEO of sales organisation Digital KungFu and  star of The Matt Brown Show, a multi-channel personal growth broadcast sits down to impart some of his gems of wisdom.
Chasing sales opportunities in the global hi-tech market, the art of live streaming, building Digital KungFu around the ideal client and turning his company into a platform technology business.
Plus: guaranteed to put a smile on your face – Jeremy Davies is practically tactical with agility ability.