Peter Souter: A way with words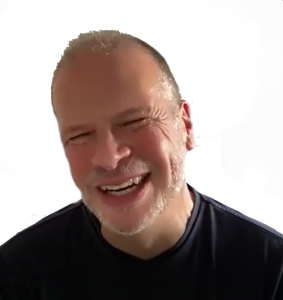 Words have impact. Words have meaning. In your advertising, in your PR copy, in your emails, in your social media.
And here to explain his fascination with words is one of the advertising industry's most famous creative directors, copywriter and agency leader and mentor, Peter Souter.
We caught up him in his last 2 months as TBWA London's Chairman and CCO – before he retires to enjoy his days using the written word to create entertainment – and this show is full of words of wisdom accumulated over his stellar career.
Starting his career at Delaney Fletcher Delaney in the mid-80s, Souter joined AMV BBDO in 1991, quickly climbing the ranks to replace David Abbott – a creative mind Souter says he grew up "devoted" to – and becoming executive creative director in 1997. After 17 years he took four years out to follow his passion for screenwriting, returning to adland in 2012.
He's also about to embark on an exciting new venture with comedy screenwriter Richard Curtis. We hear all about that and Peter passes on his learnings from a prolific 40-year career in advertising.
Podcast: Play in new window | Download (Duration: 1:38:55 — 135.9MB)
Subscribe: Google Podcasts | Spotify | Amazon Music | Android | Pandora | Stitcher