The New Business Briefing with Victor Houghton – Ep9
V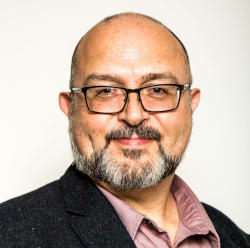 ictor Houghton is back! In Episode 9 of the New Business Briefing, we discuss all the latest research that Victor has uncovered and we dive a bit deeper into the ones that meant the most to him.
There's some great talking points for you to cover with your new business prospects, including:







✅ Luck, serendipity, fate, kismet and chance. Is it really just happenstance or is it because your subconscious is picking up on clues?
✅ Why Reddit is becoming more popular than Google for fact-finders.
✅ The Gender Pay Gap Bot.
✅ What Gen Zs realy think and why we should care
✅ LinkedIn's Career Breaks product Profiled
Podcast: Play in new window | Download (Duration: 40:30 — 55.7MB)
Subscribe: Google Podcasts | Spotify | Amazon Music | Android | Pandora | Stitcher