Alex Sibille – Co-Founder, The Future Factory: Makin' it rain!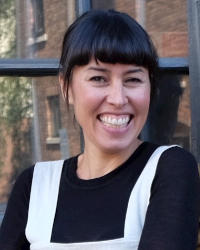 In a rare interview, Alex Sibile, co-founder of The Future Factory takes us through the concept behind the company as it celebrates it's 10th anniversary.
Alex explains how TFF set out to be different, the company's mindset in very different times in business development, why agencies need to prioritise business development, how to win new business and what she knows about Bitcoin.
This is such a fun interview and a chance to learn from one of the leading figures of the business development industry.
Meanwhile, our master of mirth Jeremy Davies is ruminating on the gestation process of winning new accounts.
Why marketing needs to work off a new business plan
How to create a new business plan
What makes TFF people different
Where the green shoots are