Andrew Morgan – Wayout Consulting: 5 basic rules of new business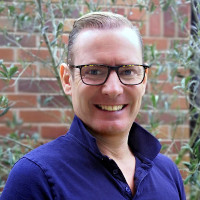 If you're thinking of launching a new business drive (and let's face it, who isn't?) then you need to listen to this show. Andrew Morgan runs a business development consultancy that is driven by the simple rules he follows in any sales campaign; get the basics right and the rest will fall into place. Andrew's considerable experience is on offer for free here as he guides us through his five basic principles of setting up a new business campaign.
Why vision and values mean so much
Getting buy-in from the top
Telling stories to drive sales
Using content to create awareness
Planning for inspiration
The importance of being yourself
Top three non-digital new business-winning strategies
Also, in this week's episode, our resident humourist Jeremy Davies heads for the trees with his band of merry men as he investigates Robinhood.