Andy Nairn – Lucky Generals: Working Class Hero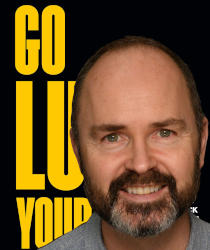 Andy Nairn is one third of the founding team behind one of the most successful and prolific creative agencies on the planet – Lucky Generals. Along with his colleagues Helen Calcraft and Danny Brooke-Taylor, the Lucky Generals team works for some of the biggest brands and companies, from Amazon and Co-op, to Yorkshire Tea, Ovo Energy and Virgin Atlantic and they have been responsible for some of the most iconic creative campaigns over the last decade or so.
Ever disruptive, always highlighting the best of his clients, Andy also chose to write a book about luck – 'Go Luck Yourself'  on how to turn misfortune into good fortune and spot opportunities in unexpected places.
Importantly, he wants to share his luck with others and the royalties from book sales are being donated to Commercial Break, an organization that helps working class talent break into the creative industries.


In this show, we discuss:
🍀 The definition of luck
🍀 Alternative creative strategies
🍀 How Commercial Break organization helps widen the creative talent pool
🍀 How to on-board working class talent
🍀 Is the creative industry too left wing?
🍀 What makes a great client
🍀 How to attract great clients
🍀 Andy's top 3 advertising campaigns of all time
🍀 Choosing the voice that you think you should have
🍀 What's with Alaska?
🍀 David Bowie's anthem for strategists
Podcast: Play in new window | Download (Duration: 1:01:29 — 84.4MB)
Subscribe: Google Podcasts | Spotify | Amazon Music | Android | Pandora | Stitcher