David Bancroft – Tech 23: Will HR ever be the same?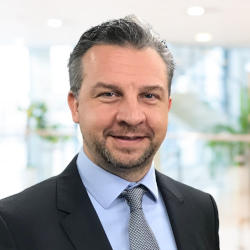 You are who you employ!
David Bancroft is an HR expert and in these uncertain times, he's never been in so much demand.
Operating in the hectic tech HR world, David has a magnificent 10000ft view of the human resources landscape and he's on the show to explain how important the HR function has become to all companies.
Demand for professional skills across all sectors is constantly outstripping supply, so how do you hire and retain key team members?
At a recent Zoomtopia event one of the first speakers right out of the gate explained how flexible working, working from home and the gig economy is here to stay.
So how do we adapt?



In this show, we discuss:
✅ The value of LinkedIn to every employee
✅ How to develop a network
✅ Areas for growth in HR
✅ Industry disruption and overcoming challenges
✅ Opportunities in cyber and crypto
✅ Workforce equality
✅ Why good salespeople don't always make great managers
✅ And David discovers he's got some Latin connections
Meanwhile Jeremy Davies provides us with another epic new business comedy monologue.
Podcast: Play in new window | Download (Duration: 1:10:11 — 96.4MB)
Subscribe: Google Podcasts | Spotify | Amazon Music | Android | Pandora | Stitcher