Brad Farris – Anchor Advisors: The 4-point strategy for agency growth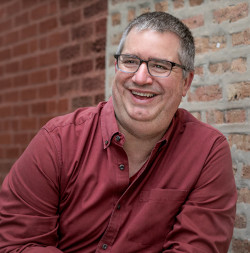 How do you grow your agency from 1-5 million in turnover?
It's one of the hardest phases of company growth because it requires dedication, delegation and lots of new business.
Brad Farris is an expert at helping agencies break through the pain barrier using new business and CEO coaching and this is a great episode if you're planning on building up your sales pipeline to fuel growth.
Brad explains his 4-point strategy to help agency owners gamify their growth, meaning that new business is less of a chore and more of a practical plan.
How does swagger, business development and talent management play into agency growth?

In this show we discuss:
✔ The right time to delegate the new business role
✔ The every day 4-Point system for sustainable agency growth
✔ Why CEO development needs the support of the new business function
✔ The art of video calls
✔ The influence of LinkedIn and why it is not vital in new business
✔ What do you need to prepare before hiring a new business manager
✔ Take the new business assessment
✔ Why new business people are natural problem solvers
Plus Jeremy Davies spreads some seasonal cheer with a great review of the dreaded agency Christmas card
Podcast: Play in new window | Download (Duration: 58:43 — 80.7MB)
Subscribe: Google Podcasts | Spotify | Amazon Music | Android | Pandora | Stitcher