Victor Houghton – VH Insights: Living in the office, or working from home? The new working model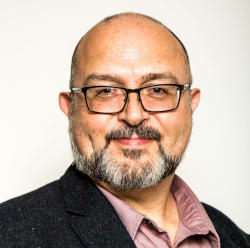 The end of the year is all about nice surprises and we got a real cheering up when research guru Victor Houghton dropped a fact bomb on us, a golden 30 minutes of information that you can use in your client conversations – all about the WFH revolution, what the future looks like and how we're going to deal with it.
Victor supplies some of the biggest ad agencies in the world with vital research and this wasn't supposed to be a full-blown podcast, but Vic's information is so good, we thought it deserved its own show.
One of the best things you can do in a client presentation is leave them with something they didn't know and will find useful in THEIR conversations and Vic just gave us a rich half-an-hour of brilliant facts.


In this show, we discuss:
📑 Why the Great Resignation is a US phenomenon and what it says about employment practices
📑 The game-changing events that have shaped each generation of young workers
📑 WFH and its impact on social skills
📑 Something to watch very carefully – Women's career advancement stalling.
📑 The 4-day working week
📑 The rise of nomad villages
📑 Working in ghost towns
Podcast: Play in new window | Download (Duration: 31:20 — 43.0MB)
Subscribe: Google Podcasts | Spotify | Amazon Music | Android | Pandora | Stitcher