Helen Calcraft – Lucky Generals: Always on a Mission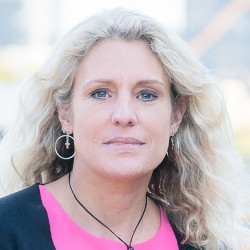 Oops, we did it again! Helen Calcraft is undoubtedly one of the most high profile VIPs in the creative industry. A self confessed "New biz girl at heart", Helen is one third of the leadership of Lucky Generals, the agency responsible for some of the world's most creative campaigns on both sides of the pond.
If you want to know what motivates Helen to not only champion the cause of integrity in the advertising industry, but also commit so much time and effort to philanthropy, then this is a blockbuster of a show for you.
After several attempts to pin the recording date, we finally sat down together just before Thanksgiving but there's not a trace of turkey to be found here. It's all insight, tips and advice for anyone working in the creative industry – all delivered with Helen's trademark personal and stylish touch.


In this show, we discuss:
🛀 Helen's early career at AMV BBDO, her inspirations, mentors and agency friendships
🛀 The art of being an entrepreneur and what led to the formation of MCBD
🛀 Can the magic still happen for advertising startups?
🛀 Nabs #TimeTo and sexual harassment
🛀 Cancer Research and Helen's personal struggle
🛀 Can we tax the wealthy?
🛀 The need for change on our environmental priorities
🛀 What agencies Helen really admires
🛀 Helen's top 3 campaigns of all time
🛀 Outsized Post-It notes
🛀 The importance of clients having a mission
🛀 A totally honest appraisal of agency life under lockdown
🛀 The back story to 'that' Amazon Alexa Super Bowl advert
🛀 The importance of bathing
🛀 And Helen's nomination for the most beautiful and romantic pop song ever written
We also have a Christmas-themed monologue from Jeremy Davies, who manages to link Peter Pan to new business research.
Podcast: Play in new window | Download (Duration: 1:09:28 — 95.4MB)
Subscribe: Google Podcasts | Spotify | Amazon Music | Android | Pandora | Stitcher