Dr. Chris Arnold – Author, flip: unthink everything you know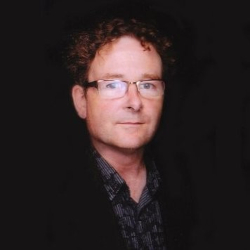 When creativity is at the heart of everything we do, it's time for a new way of problem solving and guess what? some of us have been able to think like this all our lives!
Dr Chris Arnold is a seasoned advertising industry creative genius and his mindset is in demand from the world's biggest brands. He's an alternative thinker because as a dyslexic, he's had to be. He pioneered the 'flip' approach to creative problems. He cracked the code to one of the biggest briefs in adland in half a day and now he wants to share this knowledge with us all, but typically, not in the way we'd all expect.
This show kicks off a series of innovative thinking shows for the Fuel podcast and Dr Chris is the perfect first guest. In this show we discuss:
🔸 How the perceived disadvantage of dyslexia provided the missing piece
🔸 What would life be like if Jonathan Ive stayed in banking?
🔸 Ron Legas rebranding creativity
🔸 Mental fortitude
🔸 Why the UK creative scene leads the world
🔸 How different agency departments think
🔸 Why sales is a creative process
🔸 The beauty of Seth Godin and Mark Ritson's perspective
🔸 How to win business with just one question
To kick things off Jeremy Davies almost gets nostalgic for webinars
Contact Dr Chris Arnold for a copy of his book 'flip' vichris@mac.com
Dr Chris' LinkedIn profile HERE
Creative Orchestra web sites
Podcast: Play in new window | Download (Duration: 1:20:05 — 110.0MB)
Subscribe: Google Podcasts | Spotify | Amazon Music | Android | Pandora | Stitcher