Zitah McMillan – Predictive Black: How fintech helps you seal the deal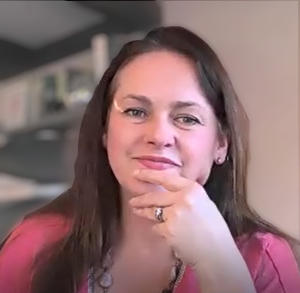 Predictive Black is a fintech platform with access to all the diagnostics you need to identify financially healthy prospects and sectors.
It's so good we use it for The Advertist!
Zitah is the CEO of this impressive new tech firm but her career roots begin in the world of advertising so she understands how critical it is for today's new business people to have access to data that could avoid their agency putting all its eggs into one fragile little basket.
Zitah outlines her thoughts on why – if you are responsible for new business – you need to make sure you use every available tool at your disposal for that super-personalised presentation.


In this show we discuss:
🔘 The stress of not commuting
🔘 Factors to consider when prospecting for new clients in a post-pandemic world
🔘 How to spot companies investing in R&D and why this is a great sign
🔘 Data can be fun if fun equals profit
🔘 Increase your chances of success by looking at financial KPIs
🔘 How to spot a zombie company
🔘 Who came off worse in the pandemic
🔘 Equality and branding in the VC world
Plus Jeremy Davies is playing bullshit bingo again, but it's for new business people this time!