Ella Orr – Much More Social: 5 ways to create your personal brand on social media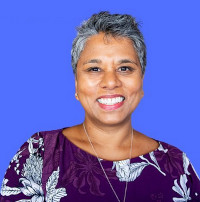 A follow-up to our 50th episode is a return to LinkedIn. Business social media expert Ella Orr drops in to share her top tips for creating a personality for your business on social  media.
And before you say "my business doesn't need a personality," it does. The game has changed and this show is going to help you devise a plan.
Ella specializes in advising companies in regulated industries such as finance, utilities and communications and these companies already understand how simply providing a commodity isn't enough.


In this show, we discuss:
#️⃣ How technology has changed the education sector
#️⃣ Tools of the trade for successful social media
#️⃣ Why being likeable can tip the scales in a sale
#️⃣ How to use social media in a crisis
#️⃣ Content generation tools
#️⃣ A five-point plan for social media growth
Plus – a wonderful set from Jeremy Davies who has found himself crossing over into liminal space.