Steve Harrison – An inconvenient truth: Has the advertising business lost its purpose?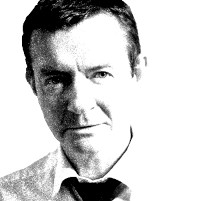 Steve Harrison – one of the most decorated Creative Directors,  18 Cannes Lions will testify to that. His book "can't sell won't sell" has shaken the business by very simply stating (and using facts) that agencies have forgotten what they came here to do; sell. In Steve's opinion, hitching brands to social causes creates more problems than it solves. After all, we're  here to make our clients money, not force opinions on consumers.
This is a wonderful opportunity to hear one of the most erudite and respected Creative Directors give a stark warning to the advertising business. It's frank. It's honest. It's enlightening and we were honoured to have him on the show.


During which, we discuss:
🟢 Is the political tail wagging the advertising dog?
🟠 The cultural and educational imbalance in our industry
🔴 Solutions for getting the business back on course
🔴🟠 Advertising's role in society
🟢 Why advertising has become less effective
🟠 Who should read "can't sell won't sell"
🔴 How agencies should be choosing their clients
…and anything else Steve wanted to discuss. It's all incredibly valuable and highly combustible!
Jeremy Davies warms us all up with a reflection on the unpredictable power of sporting events