James Hillhouse – Commercial Break: Advertising's common problem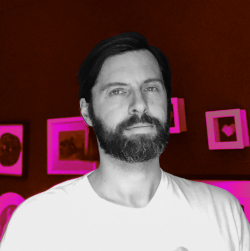 Has the advertising industry lost its edge? Has it become over-educated and under-commercialized?
This show is all about the lack of socio-economic diversity in the creative industries and what we can do to turn it around.
"Those responsible for hiring often still demonstrate bias towards applicants who are 'like them' – especially those with university degrees" – Social Mobility Commission 2021.
James Hillhouse is one half of the team behind Commercial Break – an organization dedicated to increasing working class and minority representation in the creative industries.
In this blockbuster of a show, James passionately states the case for the need to widen the creative reservoir from which the creative industries draws talent – front of house and back of house.

And he pulls no punches.
He makes the proposal for an Advertising Industry 3.0, a melting pot but also points out that it's one thing to tick a box in terms of diversity but it's another to retain and nurture that talent to help it thrive.
We discuss:
⚡ How to create the right environment for growing new talent
⚡ How WFH has made problems worse through a loss of structure and what agencies can do about it.
⚡ The role that new business has to play in levelling the socio-economic balance
⚡ How MIT's building 20 is a powerful example a diverse workforce
⚡ Are working class people more creative than most?
⚡ Is lack of diversity of creative thinking a global problem?
Plus
Jeremy Davies is back from his summer Grand Tour to explain how modern new business execs are less Jolly Roger and more 007
Podcast: Play in new window | Download (Duration: 1:36:32 — 132.6MB)
Subscribe: Google Podcasts | Spotify | Amazon Music | Android | Pandora | Stitcher