James Murphy – New Commercial Arts: For the love of advertising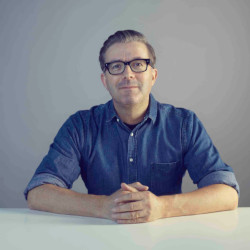 Advertising royalty. James Murphy, former founder and CEO of Adam & Eve and now founder of New Commercial Arts stopped by for a wonderful hour to explain why he's frustrated with the advertising industry's apparent dislike for itself.
What happened to British agencies being at the vanguard of creativity?
The extremely philosophical James has got some ideas how this happened and what's needed to right the ship.
What makes James so very special is that the advertising industry is the hill he's prepared to die on. In his career, he's slayed some of the industry's biggest dragons, been behind some of its most memorable campaigns and worked with the cream of the crop of clients.
What James says matters and in the creation of New Commercial Arts, he's creating an agency in the image of his choosing.
In this interview, we discuss:
Nomad working and the spartan agency model
Why recessions and downturns are great times to start a business
Balancing the need to drive demand against harming the environment
What clients to work with and how to choose them
The art of pitching
What's wrong with the pitch process and the benefits of pitch consultants
Being flexible
What started the Christmas tear-jerker advertising craze
What agencies dominated which decades
New business acquisition
Why James has never read a business book
Podcast: Play in new window | Download (Duration: 1:04:10 — 88.2MB)
Subscribe: Google Podcasts | Spotify | Amazon Music | Android | Pandora | Stitcher