John Espirian: Author, Content DNA – The stairway to LinkedIn heaven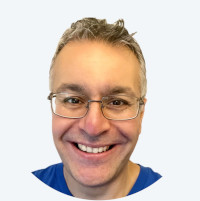 Our 50th episode stars John Espirian – a Black Belt 10th Dan of LinkedIn.
90 minutes of tips and tricks to get your LinkedIn performance in the premier league.  John dropped into the Fuel podcast to unleash his substantial knowledge of the business community's leading social media platform – LinkedIn, to help all of us in the new business world, up our game.



Included:
The benefits of using video
Stop liking and start commenting
Why view counts are misleading
Optimising your profile
How to sign up for John's LinkedIn leaders course
How to prune your network
The five best content types
Why you should treat posts like mini blogs.
Content DNA is your handbook for defining the unique "shape" of your business, so that you can build a presence that's noticed, remembered and preferred.
And John's LinkedIn course is the quickest way to get the best practice advice you need to avoid common mistakes, build a strong profile and create content that gets results on the world's number one business networking platform.
John's LinkedIn profile:
The book – get it here: https://espirian.co.uk/book/
Sign up for John's very cost-effective LinkedIn Leaders course: https://espirian.co.uk/linkedin-course/