Simon Raybould – Aware Plus: The secrets of great presentations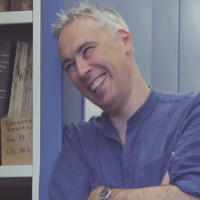 A presentation is your brand. It's your personality and it's one of the most intimidating things we can do. Simon Raybould is a professional presentation and public speaking coach and he works with individuals and corporations to help them become engaging and entertaining presenters.
His credentials and testimonials speak for his prowess but we wanted to get him on the show to help us all understand how to improve our presence in this new presentation environment.
In this show, you'll learn what to focus on and how to get a message across without sounding like either an evangelist at a church revival or like Miss Othmar from the Peanuts television cartoons.


Subjects covered include:
When telling stories – have a point
Hygiene factors of presenting
Story telling with truth
Why introverts make great presenters
How to pronounce disestablishmentarianism
Working on your weak spots
The art of curry making
Playing the Cajón
What we could all learn from Tina Turner (and love has nothing to do with it)