Jonny Tooze – CEO, Lab Group: Architect of the new agency model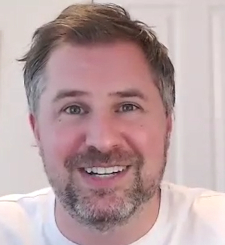 Meet Jonny Tooze. He's created the basis of a new agency model that sets the bar at a new level for the industry.
In this expansive interview, Jonny, tells us how his psychology-first, achingly creative vision came into being and why he thinks that all agencies need to be ready for a new type of high street and a new type of shopper.
Lab Group comprises Reflect Digital, Riverr Studio, VERJ, BLUP and most recently Raised By Wolves – a collection of some of the best-in-class digital creative and branding business around, so if you want to get a glimpse inside the imaginative vision of Jonny Tooze, this is the show for you.


In this show, we discuss:
🟢 Productless stores and holographic shopping
🟢 Modern retail triggers
🟢 Keeping branding relevant
🟢 Funding for female entrepreneurs
🟢 Awards, awards, awards
🟢 Discrimination in the marketing industry
🟢 How to win new business
🟢 Workforce motivation
Also, our resident raconteur Jeremy Davies puts together a compelling case study for, er case studies