Martin Galton: A Compulsive Creative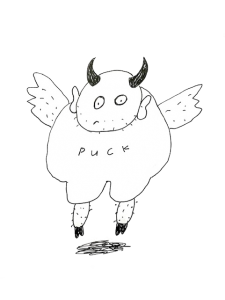 What does it mean to be a creative director?
Martin Galton is another of the UK's rare cohort of absolutely, dyed-in-the-wool, 100% actual factual creative geniuses.
This is a rare opportunity to discover what makes creatives tick. In the interview, Martin reveals some of the secrets to unleashing your inner creative using some very simple techniques.
We also learn how Martin got his break in the industry by copying Jesus; how juxtaposition created a 100 movie franchise, how to compose and opera for salad, why research is the enemy of creativity and the simplest ever definition of the purpose of advertising.
What fun we had discussing all the hits of the past as well as some of the new entries such as flexible working, shit meetings, winning business, the power of yes and an amazing idea for one lucky outdoor media company – are you listening Ocean or Posterscope?
We also have a very lengthy discussion about artificial intelligence – some insights you might find very revealing!
Like all good operas Martin ends on the highest note possible with an unbeatable story about Muhammad Ali.
Podcast: Play in new window | Download (Duration: 1:26:15 — 118.5MB)
Subscribe: Google Podcasts | Spotify | Amazon Music | Android | Pandora | Stitcher