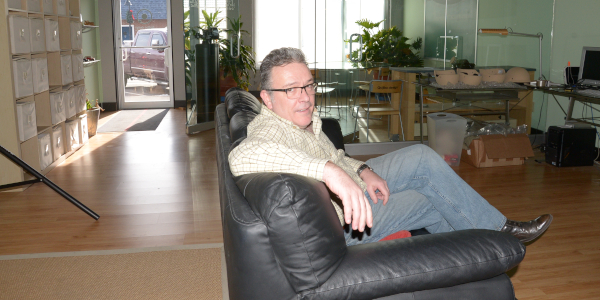 More blood, sweat and tears than your average Baptist revival but we made it! We wanted to create something different from the usual hour-long blah-fest podcast that pervades the industry. The Fuel Podcast is something a little bit different, created by a team of people that actually know what it's like to be on the sharp end of new business sales day in, day out. If you hit 'subscribe' to our podcast, we'll keep you updated with loads of nifty interviews, tips and tales from qualified practitioners of the science that is new business. Fuel will pull on the experience of leaders of companies in a variety of sectors, highlighting how they go about drumming up new business and generating revenue. No lofty bon-mots that you can find on the first page on any Google search. No siree. Fuel gets at the coal-face of industry to deliver useful and practical advice to help you make it rain.
So why?
The Fuel Podcast is a product of years of work behind the scenes of direct sales platform The Advertist. Born from adversity, The Advertist has shrugged off attacks from much bigger entities to become a truly independent and vibrant source of new business insight, data, news People Moves and daily ammunition for anyone working in the field of new business prospecting for public relations, creative, digital, advertising marketing and social agencies. The Advertist supplies reliable information that gets you to the door of the UK's leading and hot challenger brands and companies across 24 sectors. Frankly speaking, no-one does it better. We consistently punch above our weight because we deliver.
In describing The Advertist, we use the phrase "highly regarded" because there isn't an award for "Best New Business Development Platform" but if there was, we'd win it.
Best in service
Best in price
Best in quality
Take a free trial and see for yourself. We offer a clear and unambiguous pricing structure that makes it easy to build The Advertist into your new business activity.
Email us at hello@theadvertist.com for more information.
https://thefuelpodcast.com/wp-content/uploads/2020/03/Couch1web1-1.jpg
300
600
admin
https://thefuelpodcast.com/wp-content/uploads/2021/11/FUELPODCASTLOGOCAROONWordpressIcon-300x138.png
admin
2020-03-02 13:11:00
2020-03-29 16:33:54
The podcast for new business know-how